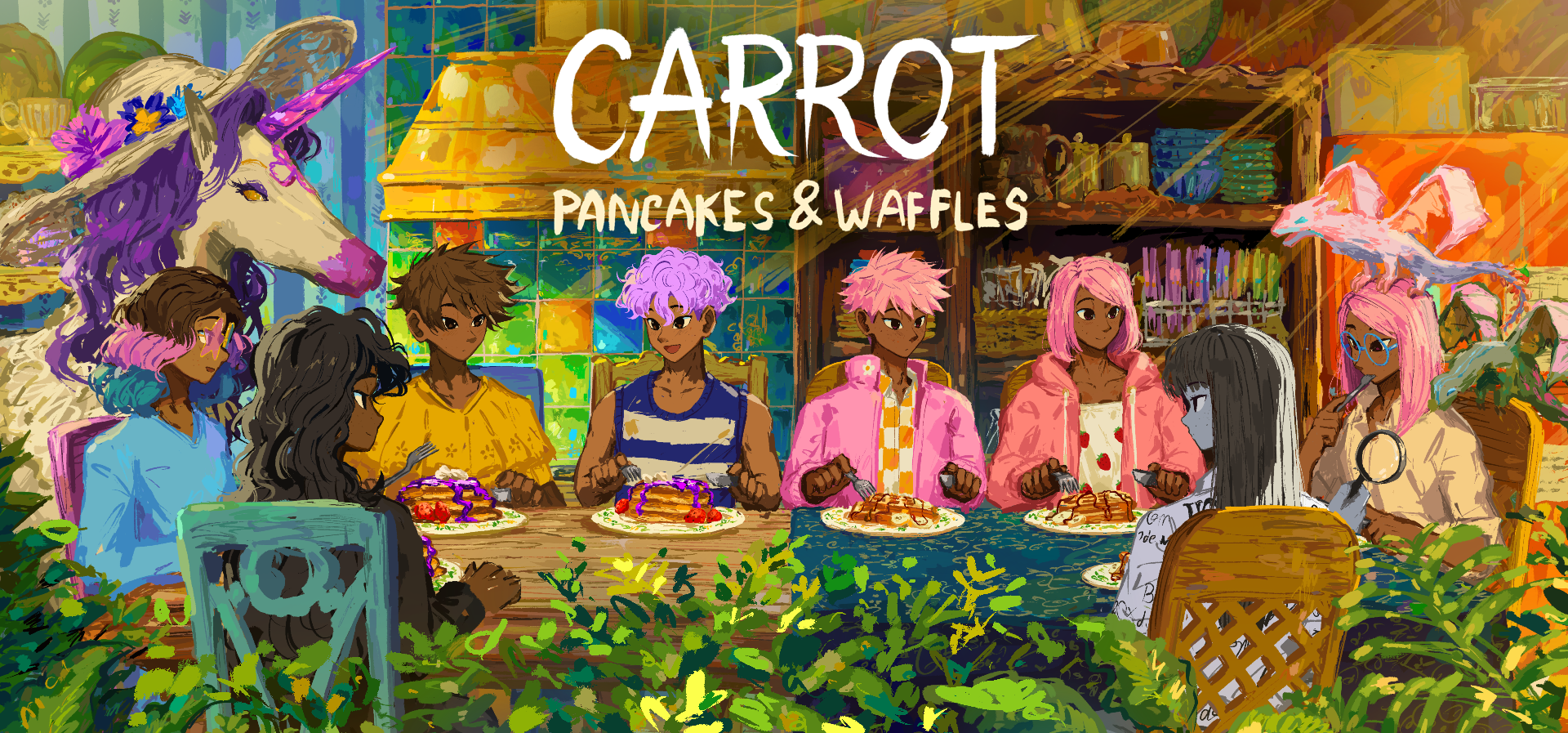 CARROT: Pancakes & Waffles
A downloadable game for Windows
**THIS GAME IS DESIGNED TO BE ENJOYED FOR 10-30 MINUTES**
The second installment in the "CARROT" series. Take place in the same world as the first one, packed with familiar faces, and also some new ones.

CARROT : Pancakes & Waffles is a slice of life game where you live a peaceful day in a whimsical hand-painted world.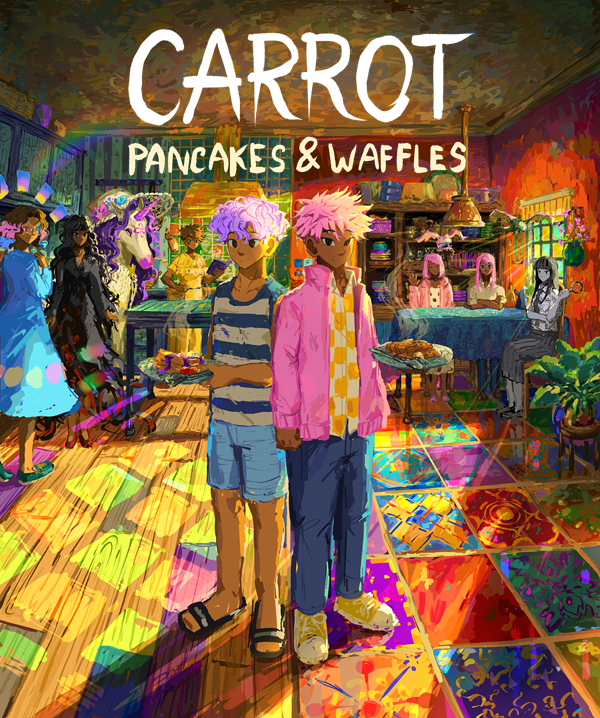 For people who love reading :

CARROT: Pancakes and Waffles is a tiny slice of life game that takes place in a small coastal town. You can choose to play as one of the two main characters. Explore their home to learn about them, while doing that you might encounter NPCs that will also go on about their life. This game functions exactly like a digital house that you can walk around inside. The game is suitable for players who enjoy existing in a hand-crafted digital space and admiring the art. There is essentially nothing to "do" in this game. There will be no goal to work toward, no quest to complete, no progression mechanic and no ending to achieve.
When you start the game, you will start a new in-game day. Each day brings with it a new set of experiences. For example, different food will be served at Lunch and Dinner everyday, the NPCs will have different agenda everyday. You control how time flows, everytime you eat a meal, time will move forward. Play until night time and go to bed to end the day and start a new day.


https://twitter.com/chasefoxart
https://www.patreon.com/chasefoxart

First Installment
Steam key included with the purchase.

Purchase
In order to download this game you must purchase it at or above the minimum price of $6.99 USD. Your purchase comes with a Steam key. You will get access to the following files:
CARROT2 Ver. 1.0 itch.io.zip
240 MB
Comments
Log in with itch.io to leave a comment.
Not diverse or inclusive.
are you saying that because everyone is poc? you must be stupid, how many all poc cast do you ever see? its always all white, do you complain about diversity then? shut up
Not everything has to be diverse or inclusive, a story need to be what it is, if you go out of the way of the story just to be diverse or inclusive you got all the streaming services flops (it would seem now that they just use it to shield their mediocre and faulty work from critics)
If the story is about being diverse or inclusive and the author has the skill then it probably will be a good story, is like if you build a house but then you have to demolish and remodel everything just because the bathroom needs to be bigger, it could work, but in most cases it will mess the entire structure, if the bathroom was designed to be big from the start then it would be a totally diferent story.
If you like your stories to be deverse and inclusive its fine, i am shure there are a lot of really good works that have that, but dont ask it from works that never were intendet to have it (i am not saying this game doesnt have it, i havent played it, i hope you did cause i see an unicorn with a hat in there... do you have anything against unicorns? JK xD)
My advice to you is give a chance to storys even if they dont have all the themes you are acustomed to see cause there are really awesome things in every genre and you are missing out everything just for stupid reasons
WOW!!!!! this game looks really beautiful!!!!!!! are you planning to release a spanish translation?